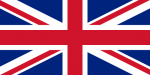 Dear Guest, welcome to the
"Alt Poller Wirtshaus"!
Andreas Hertel and his team would like to invite you to visit our modern tavern and event location. With its ideal setting near to the river Rhine our beer garden and the nice bar are a great place to be whatever the season, whatever the weather and whatever the time of day.
From our offers about the choices of menu and drinks, you can enjoy coffee or tea, a fresh draught beer (Früh-Kölsch, Meckatzer, seasonal specialities), still mineral waters, fruit juices and fruit spritzers, as well as iced teas and wellness drinks, we also have an extensive wine list of our favourite wine growers.
Our sheer variety of products is fresh, handmade and with local ingredients. The modern cuisine varies on a seasonal basis. "All our food is freshly cooked!"
We extend a warm welcome to families as well as to beer drinkers. Smoking inside is forbidden but allowed on our spacious outdoor terrace.
We will fall in line with your requirements by offering the surrounding for your family or firm party (up to 80 persons). We'll be happy to provide consulting concerning decoration, meal and drinks.
You are very welcome anytime to visit us! If our service team does not have your language skills, they will communicate with gestures and hand signs. We are highly motivated to fulfill all of your culinary wishes and pleasures!